Cranberries
Here's a better look at the photograph that appears on the cover of C++ Gotchas.
This is a wet harvest of fruit for use as juice.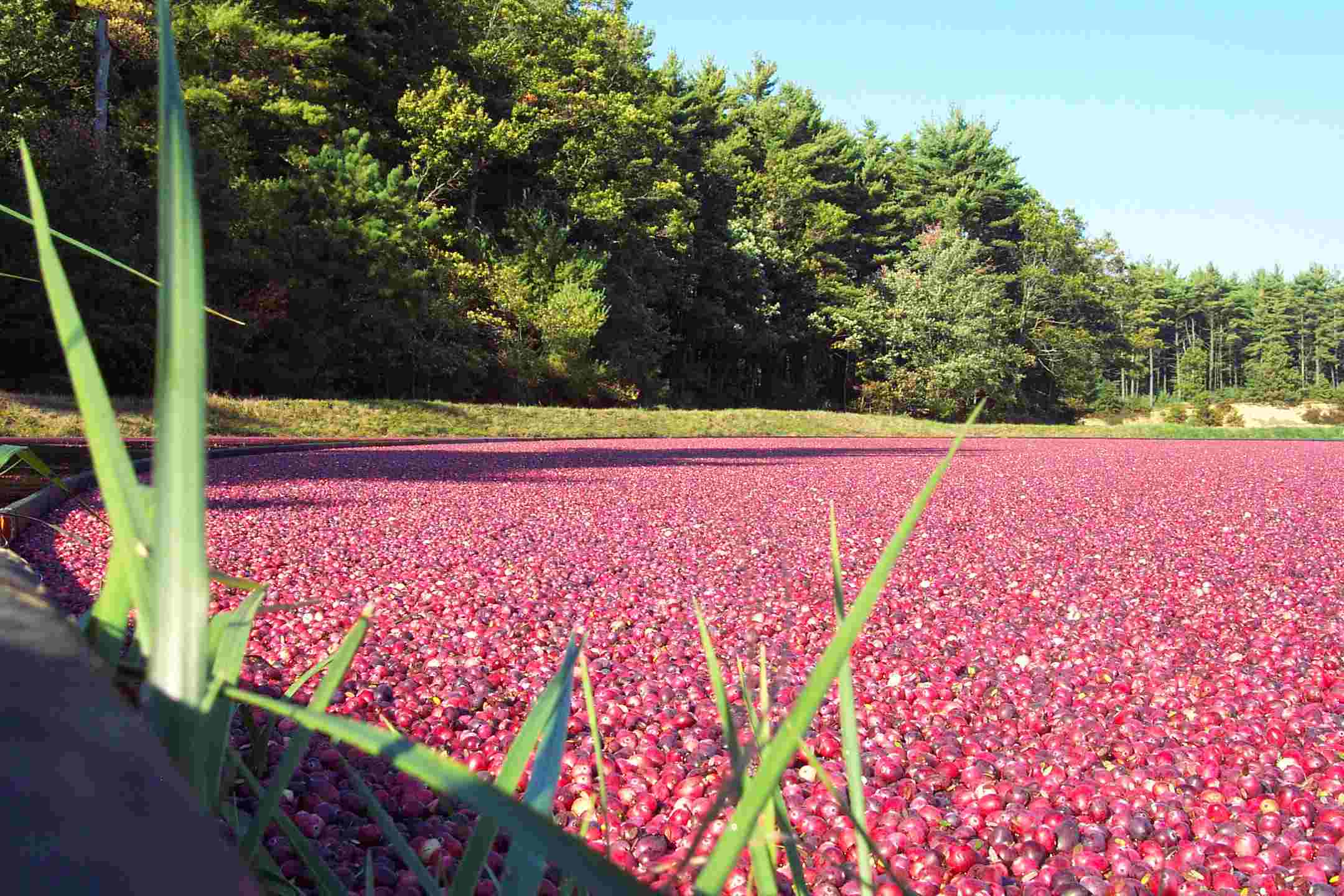 Copyright (c) 2002 by Gerald W. Farquharson
More cranberry photos, including a wet harvest, a dry harvest, and others.
If you'd like more information about the cranberry photos on this site, contact the photographer, Gerry Farquarson.
If you're interested in cranberry recipes, tours of a working cranberry operation with "...cranberry bogs, a natural pond, reservoirs, a large swamp, a blueberry patch, Christmas trees and active wildlife," or would like to order some fresh cranberries, visit Flax Pond Farms.